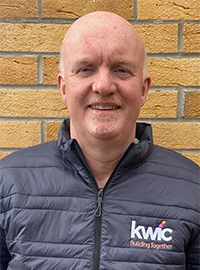 Rod Keeble
Technical Director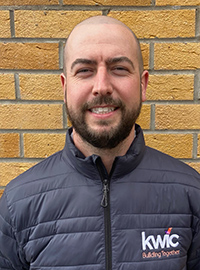 James Whelan
Commercial Director

Directors Rod Keeble and James Whelan have successfully worked together on a variety of housing delivery projects since 2014. In 2016 through the creation of a new venture called Keeble Whelan Integrated Construction (KWIC) Ltd, they have built on their initial success of working together by forming a sustainable, collaborative delivery approach which looks to maximise both employment and training opportunities within communities, in line with Welsh Government initiatives.
Between them both KWIC have in excess of 30 years construction experience; ranging in budget value from £1K to £54m through various construction and design and build contracts. They have worked with both traditional and modern methods of construction and in recent times have been exploring the options available with off-site manufacture; visiting numerous system providers both in the UK and abroad.
Both directors have worked in both the private and public sectors, operating at strategic level, with a number of Local Authorities and Registered Social Landlords in both Wales and England and have developed a proven track record of achievement in mass retrofit, area regeneration and multi funded development involving the integration of various renewable technologies.
As part of Rod's previous role at RCT Homes and in his role of re-modelling the Haven Housing schemes for Tai Tarian, he has led the design project team; managing site progress, procuring the supply chain requirements, coordinating design and progress meetings, managing contract administration duties, managing key performance indicators and working with the Considerate Constructors Scheme requirements.
In recent times through his time with Warm Wales – Cymru Gynnes, James lead the delivery of a combined Cardiff University and Welsh School of Architecture developed SOLCER (Smart Operation for a Low Carbon Energy Region) project aimed to implement combinations of existing and emerging low carbon technologies. Each property was designed through a systems based approach in order to optimise the use of energy at the point of generation and reduce consumption, in both a new build and retrofit capacity.